iMPACT DOC, Opening Tentoonstelling 12 April: Stories from the North, Photographic Voices From Ghana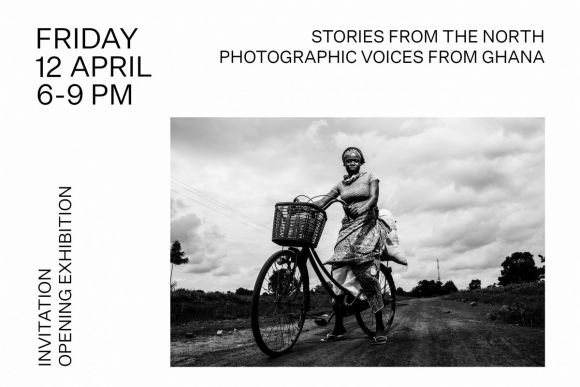 Noorderlicht House of Photography, Nuku Studio and iMPACT DOC are proud to present to you 'Stories from the North - Photographic Voices from Ghana'.
Please join us for the festive opening 12 April from 6 to 9 pm at iMPACT DOC, Keizersgracht 166 (200m from Westerkerk).
STORIES FROM THE NORTH, PHOTOGRAPHIC VOICES FROM GHANA
Nuku Studio, a platform for photography in Accra, Ghana, in collaboration with Noorderlicht Huis van de Fotografie in Groningen, has been producing a project in the North of Ghana: 'Stories from the North'. Stories from the North aims to tell stories from a region we don't hear much about in the medias, a region that is often underlooked, both here and in Ghana. Obvious issues are not prevalent in Northern Ghana, at least not in a way that is relevant to international media. That is precisely why this project opts for this region: to share the richness, diversity and energy of this area with everyone, through stories from the North. These stories are all connected to the SDG's gender, migration and climate change, and told through the lens of five Ghanaian photographers: Evans Ahorsu, Mabel Senaa Bonsuuri, Geoffrey Buta, Nyamekye Joey and Qujo Buta.
In the light of 'Stories from the North', these partners realize various projects, with as the first outcome the book and the exhibition 'Northern Ghana Life', of which eleven Ghanaian and international photographers were part. This exhibition and these stories about SDGs in the context of Frame Voice Report forms the second part. Nuku continues to explore the Northern region through photography, and those new stories will be released in a second photo book.


SUSTAINABLE DEVELOPMENT GOALS
The Sustainable Development Goals (SDGs), or Global Goals, aim to end to poverty, inequality and climate change. The goals were drawn up by the United Nations in 2015 and should be reached by 2030. The SDGs build on the success of their predecessor, the Millennium Development Goals. However, they are more ambitious: they are not just about poverty, but involve human rights, economic growth, peace and security, and climate change. Altogether, the Global Goals emphasize the interconnectedness of a globalized world. For the goals to be met, everyone needs to do their part: governments, the private sector, civil society and people like you.
Within the context of the Global Goals, and this specific project and exhibition, three topics are specifically relevant for the Frame, Voice, Report program: climate change, migration and gender. In fact, gender and climate change are central to the causes and consequences of migration.


PROJECT PARTNERS
Accra-based NUKU Studio leads the project in Tamale supported by Dutch Photography Foundation Noorderlicht. NUKU Studio was founded by Nii Obodai and is managed by him and Marc Prüst. The project was initiated with funds and support from Wilde Ganzen.